Cheese Coated and Crispy, marketed under the brand name Emirates Pofaki. Available in two variants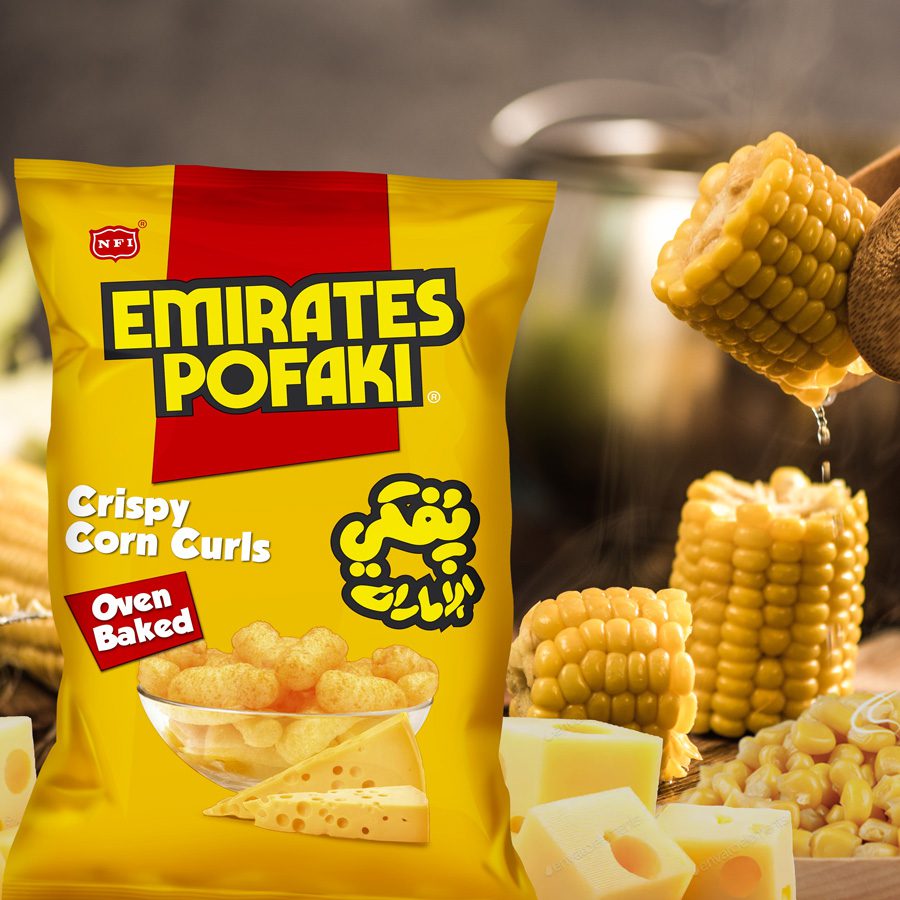 Cheese coated crispy corn curls.
Oven baked
No Artificial colors added,
No Preservatives added
Trans Fat Free
Cholesterol Free
Gluten Free
Corn meal, Cheddar Cheese, Natural color and Salt
12g/15g
15g x 21pkts Duplex Boxes or Bags
80g Pouches
80g Canister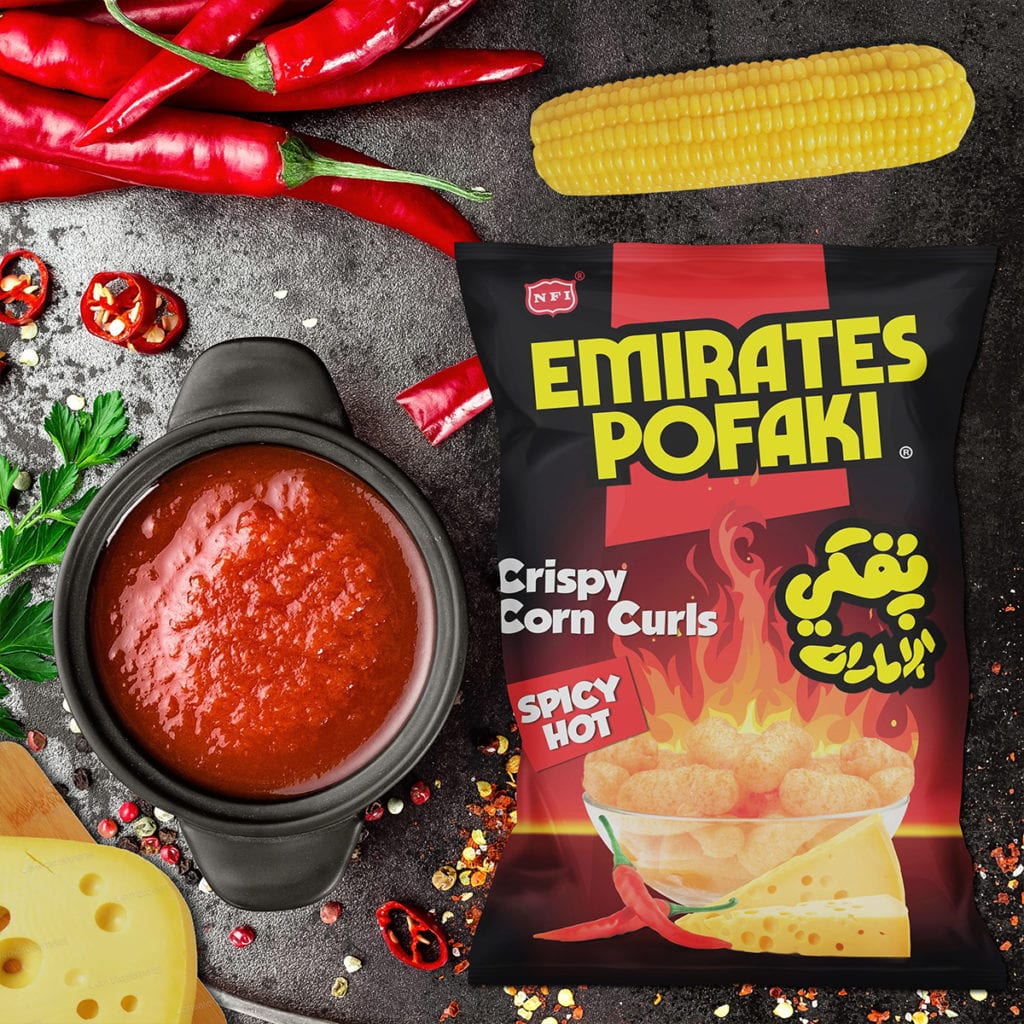 Cheese coated spicy & crispy corn curls.
Oven baked
No Artificial colors added,
No Preservatives added
Trans Fat Free
Cholesterol Free
Gluten Free
Corn meal, Cheddar Cheese, Natural color and Salt
12g/15g
15g x 21pkts Duplex Boxes or Bags
80g Pouches
80g Canister