Cheese Coated & Crispy, marketed under the brand name, Mr. Krisps. Available in two variants;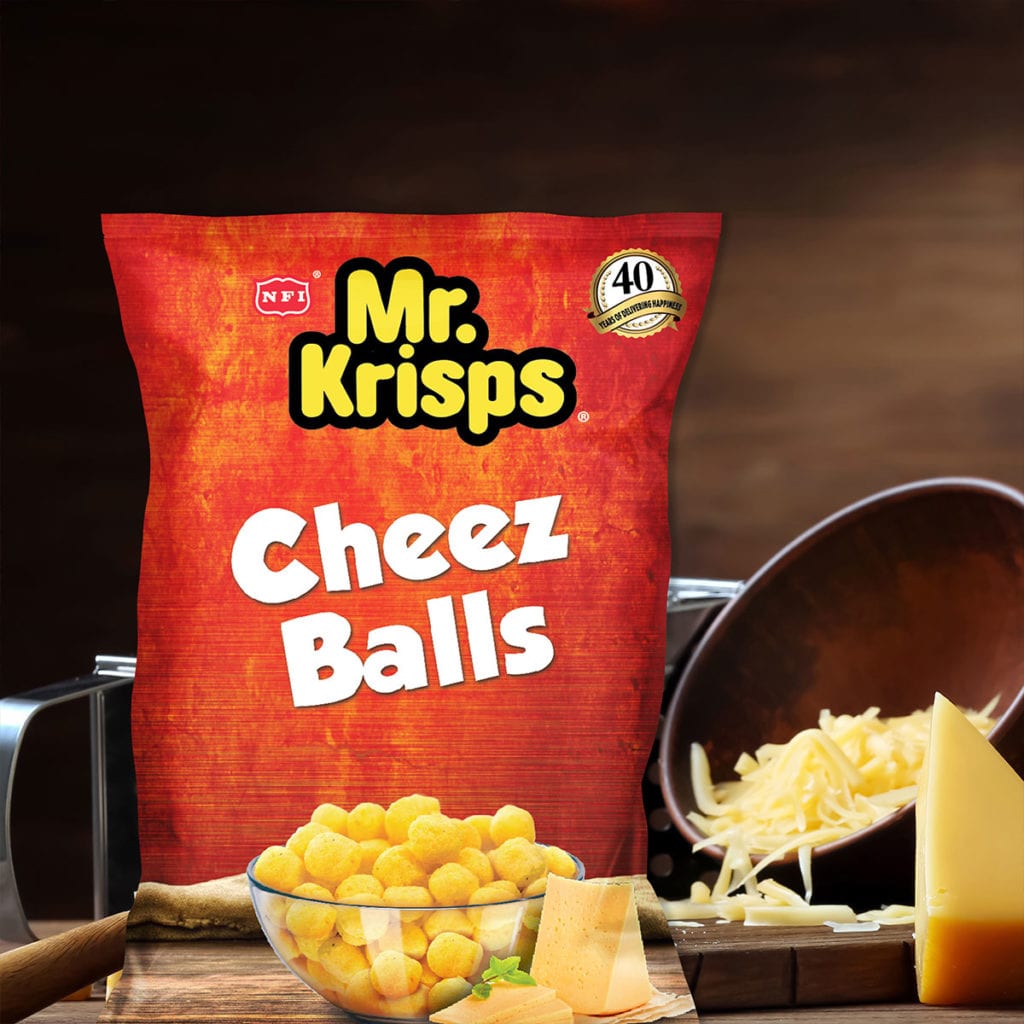 Cheese coated corn balls.
Made from globally sourced finest ingredients
Freshly oven baked
No Artificial colors added
No Preservatives added
Trans Fat Free
Cholesterol Free
Gluten Free
Corn Meal, Rice, Cheddar cheese, Palm Oil and salt
15g
15g x 21pkts Duplex Boxes or Bags
80g Pouches
80g Canister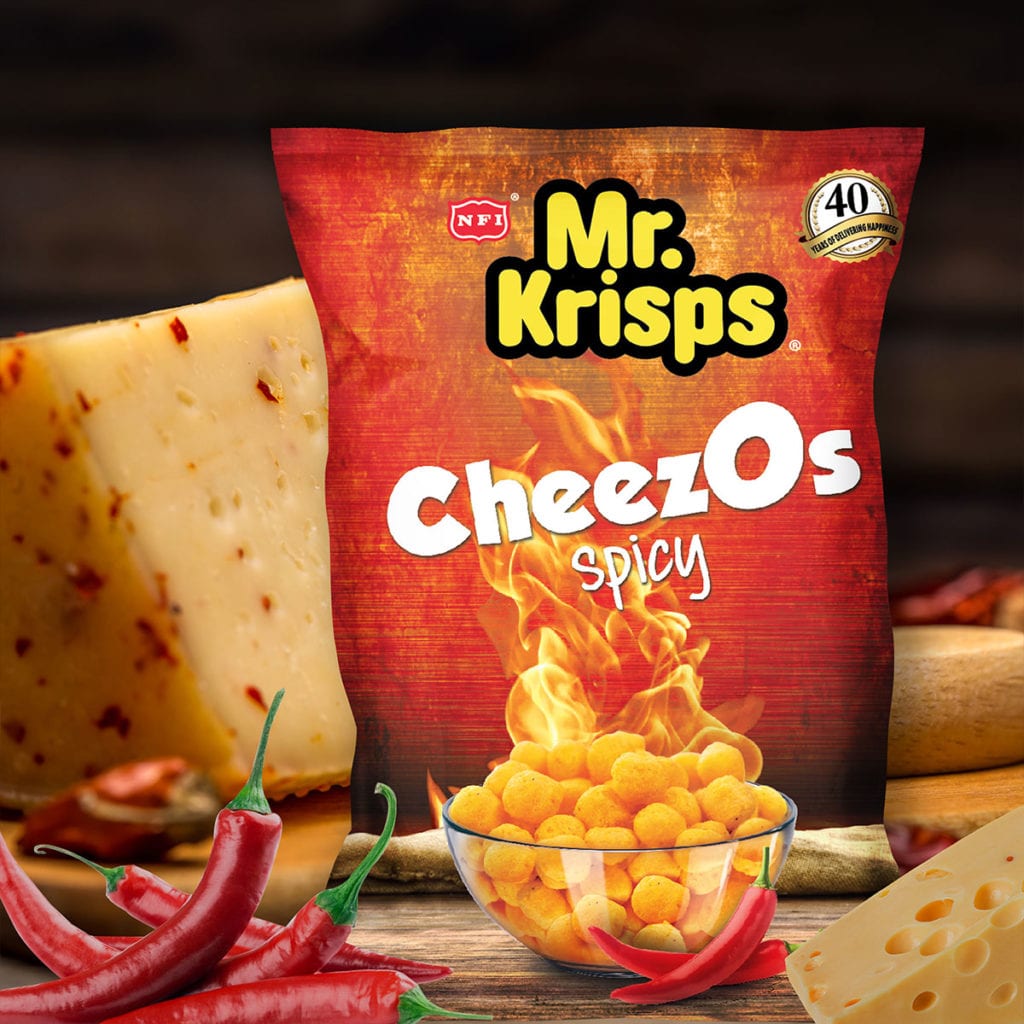 MR KRISPS® – CHEEZOS SPICY HOT
Spicy Cheese coated Corn Balls.
Made from globally sourced finest ingredients
Freshly oven baked
No Artificial colors added
No Preservatives added
Trans Fat Free
Cholesterol Free
Gluten Free
Corn Meal , Vegetable Oil Rice Spicy Cheddar Cheese, Salt , Natural Color
15g
15g x 21pkts Duplex Boxes or Bags
80g Pouches
80g Canister